Insurance Crime Bureau Fraud Exchange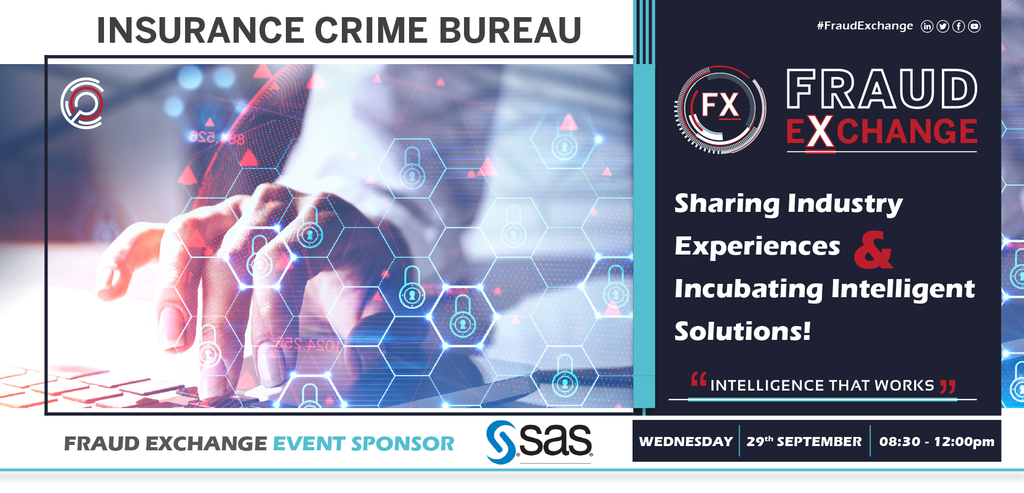 We would like to thank our speakers, delegates and event sponsor SAS, for supporting the Insurance Crime Bureau's Fraud Exchange that was hosted yesterday with the theme "Fraud in the digital age & Internet Security in our Environment".
Tough economic conditions invariably mean an uptick in Cyber / Digital Insurance Fraud and the related crimes. Investigating insurance fraud depends on collaborative efforts between the Insurance Crime Bureau, Insurance companies, law enforcement agencies and other stakeholders to facilitate the detection, prevention and mitigation of insurance crimes, as well as assist in the prosecution of offenders and fraudsters through ongoing insurance fraud investigations.
Download Presentations Below